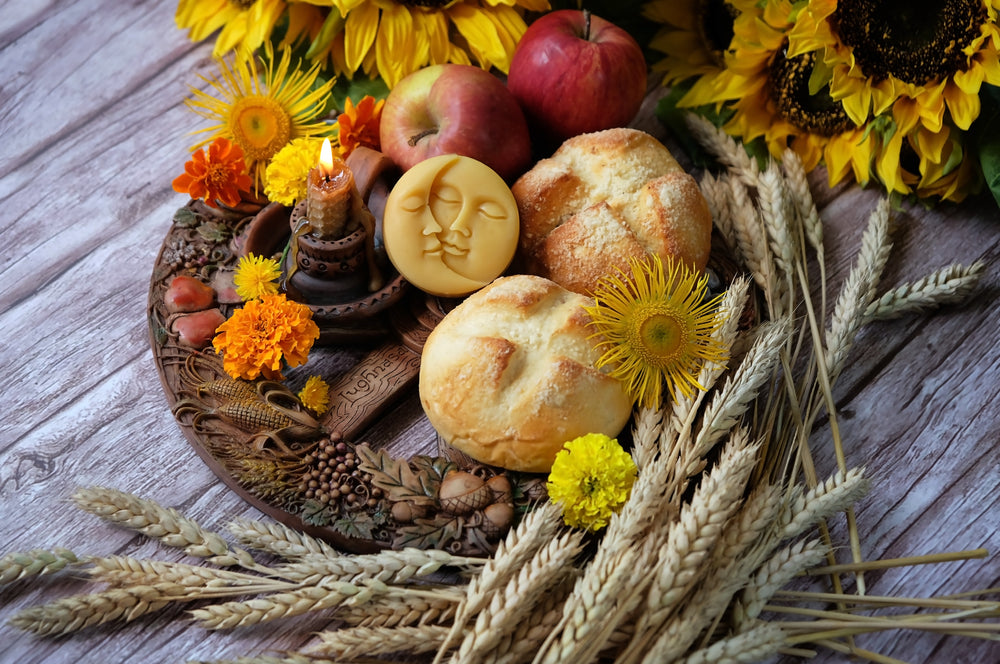 Lughnasadh- August 1, 2022- Astrology by Melody
Lughnasadh is a  celebration that marks the midpoint between the Summer and Fall Solstices. Historically, mountains were climbed, wells were swathed in flowers, and bilberries were gathered. Lughnasadh was considered an auspicious time for handfasting.
This is a time to show gratitude for the 1st Harvest of the year.   You can do this in some very simple ways.  Here are some simple activities you can engage in to celebrate Lughnasadh:
Enjoy a bonfire.
Do a nature walk.
Water plants with intention.
Cook in season foods.
Decorate your home.
You can journal about your intentions and goals for this Lughnasadh.  Focus on your intentions for this coming Fall Season.
Simple Ritual Ideas for Lughnasadh
Bake Bread- The traditional celebration of Lughnasadh honors the first grain harvest.  Bake a loaf of bread or some biscuits with gratitude. You can also bake with berries, honey, and grain.
Light a Candle- Light an orange, gold or yellow candle to celebrate the seasonal energy as the Earth heads into the harvest season.
Have a Brew- If you are of legal drinking age, then celebrate the grain of the harvest by sharing a brew with your loved ones.
Go for a Walk- Head outdoors for a walk to soak up some nature.  Breathe in the seasonal smells of earth with mindfulness of the beginning of the harvest season.
Gather Flowers- Make a bouquet, adding wheat or wild grass to celebrate the dawn of the harvest season.
Home-Grown Dinner- Celebrate the beginning of the harvest season by incorporating herbs or vegetables from your garden into a nice meal with loved ones.
Lungasadh (Lammas) Magical Correspondences
Symbolism: The first Harvest, gratitude, straw dolls, altar dedication.
Colors: gold, yellow, green, brown.
Incense and Oils: Basil, Frankincense, Rose, Rosemary, Sandlewood.
Altar Decorations and Symbols: Barley, Bread, Corn, Corn Dollies, Gourds, Scythe/Sickle,  Cornucopias, Sunflowers, Sun Wheels,
Crystals: obsidian, citrine, cat's eye, aventurine, carnelian, lodestone, golden topaz, Tiger's Eye, aventurine.
Herbs: acacia, milkweed, basil, mugwort, Ivy, Sunflower, Vervain, Yarrow, Heather,
Foods: Apples, grains, pears, berries, bread.
For Astrological Birth Chart Readings, Forecasts,  and Metaphysical Readings, see my selections in the Saged Marketplace or visit the collection here:
https://astrologybymelody.com/collections/astrological-birth-chart-readings
---