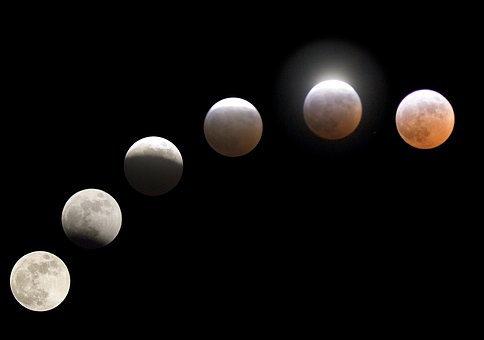 Some upcoming dates for January 2019:
January 5, 2019-New Moon in Capricorn/Mercury in Capricorn-The New Moon in Capricorn shines its illumination onto your career goals and ambitions.  It is time to set any new goals you have for the New Year. Get your planners and organizers ready and set your intentions now.  The time is right.  Mercury in Capricorn will provide way for fine conversations and witticisms involving projects and career.
January 6th-Uranus goes direct. A great time for thinking outside the box. Creative and unconventional ideas will flourish. Don't be afraid to push the boundaries. 
January 20th & 21st 2019-Full Moon/Lunar Eclipse in Leo- Sun enters Aquarius-The full Moon/Lunar Eclipse in Leo ushers in change and opportunity.  It is up to you whether to fight against these changes and opportunities or to embrace them.  For some, an opportunity of a lifetime awaits.  The Sun also enters Aquarius, shedding its light on idealism and humanitarian causes.
---